Welcome to
4 Paws Goose Control

Do you have a goose or turkey problem?
Do visitors, patients, tenants and clients complain about the hazards of getting to your door or the unsightly mess that geese leave behind?
Geese and turkeys can be a nuisance in many ways. Their typical behaviors can cause destruction of your lawns and garden areas. They foul walkways, play areas and water sources with droppings. They can become territorial making them dangerous adversaries and causing you to lose clients and business. 
We can help. Our handlers and canine staff are trained to move geese and help devise a plan to keep your green the humane way.
Please phone for a free initial consultation.
At the 4 Paws Goose Control, we are professional dog trainers. We train dogs from a human perspective, using intelligent and safe tactics. Our training does no harm to animals and we use dogs for geese control therapy, especially in stressful situations and places.

Denise Labaree and Vicki Stewart are the owners and handlers at 4 Paws Goose Control. They started 4 Paws in 2010 to fulfill a growing need.
Their previous years of dog experience uniquely prepared them to train and use dogs in very specific ways to herd problem geese and turkeys away from humans.
The dogs have generations of herding ancestors to assist them in this new type of work. They love to run and they work well with their handlers. Mutual respect and a few treats makes for happy tails and a job well done.
Please explore our website for more information.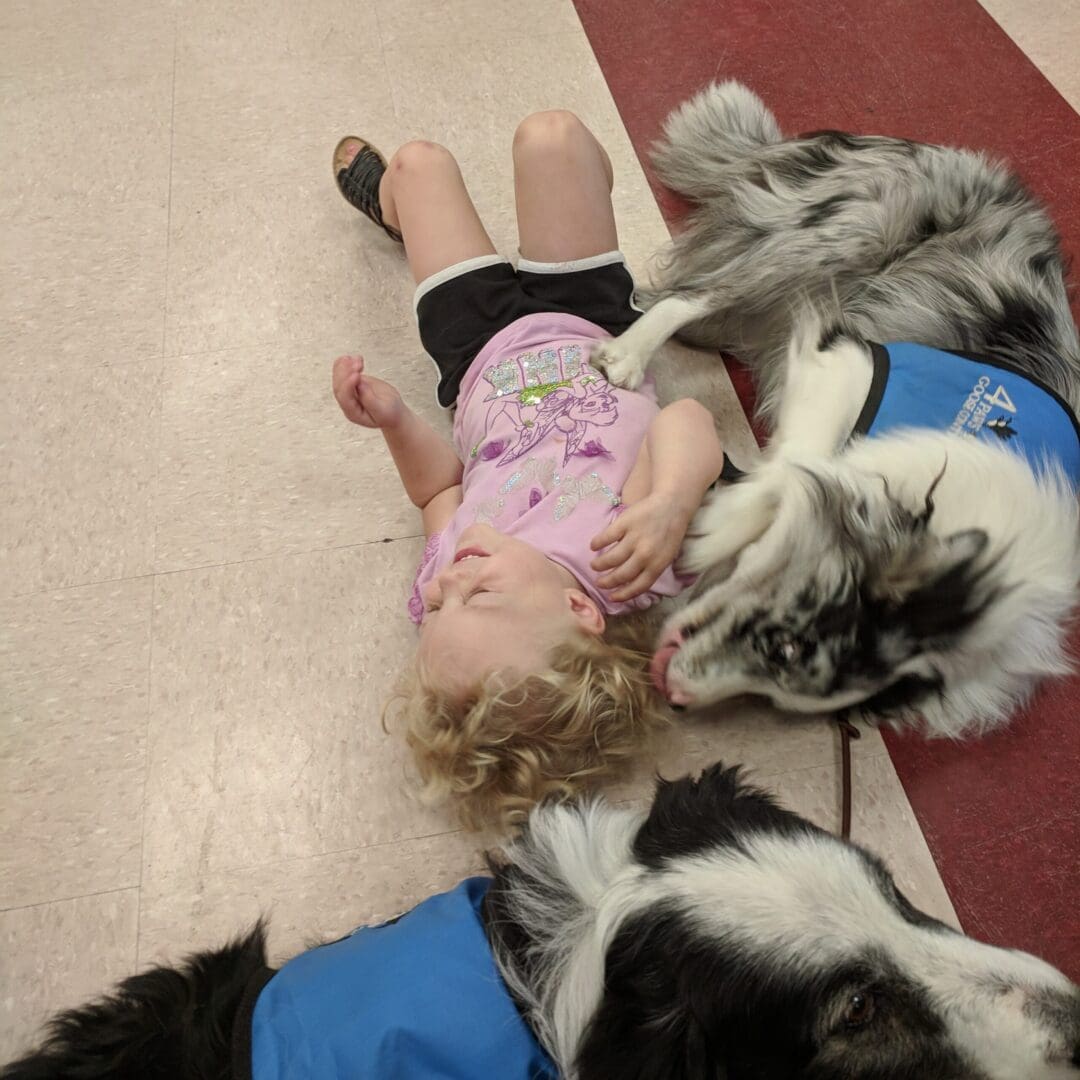 Our staff uses humane methods to help reduce or eliminate the number of Canada geese or turkeys on your site(s). They are extremely knowledgable and will gladly provide information about what and how they do their jobs with the dog staff.
Our company and staff are very community oriented. We volunteer in a number of ways to support  and delight people.
Certified therapy dogs
Reading program at the library
Support dogs for finals week at colleges and high schools
Therapeutic Emotional support for First Responders during disasters like the Ghost Ship Fire in Oakland.

Both owners are passionate about animals and pride themselves on their vast knowledge. Our primary focus is on causing no harm to the geese.